Whether you are newly injured or have been living with paralysis for years, the outcome is the same: You can still live a good life with a spinal cord injury. As another summer comes to a close, friends of Central PA SCI Networking know how to have a good time.
The game of the night was Ultimate Duck. In some ways this game looked like something you would see at an elementary school fair. However, at the summer picnic it turned into a competitive event that left tire burnouts to prove it. The objective was to take a duck from the tub and deposit it into the empty tub, 12 feet away. After transporting all 12 ducks, the participant with the fastest time would win the honor of Ultimate Duck Master. Congratulations Deon!
Thank you all for the food, friendly competition, and ultimately another exciting gathering of friends. Central PA SCI Rocks!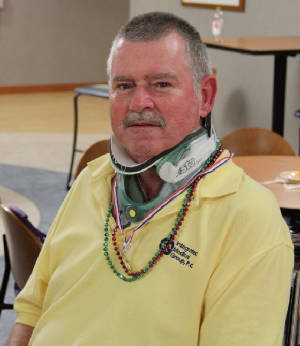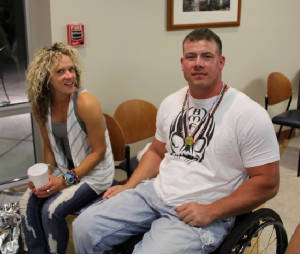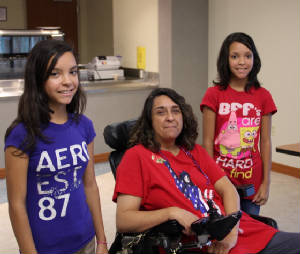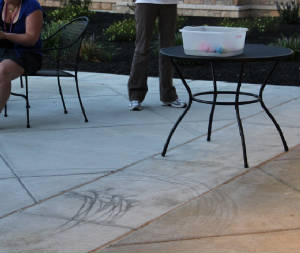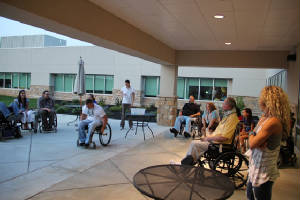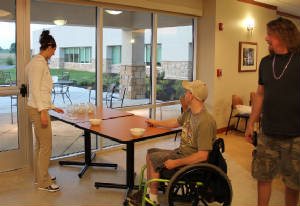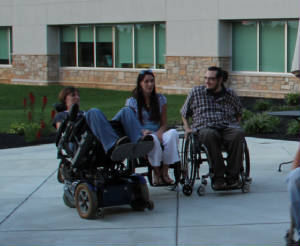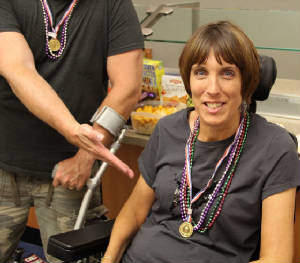 Medal #2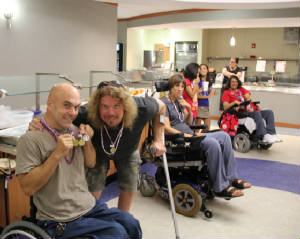 Medal winner of the night!